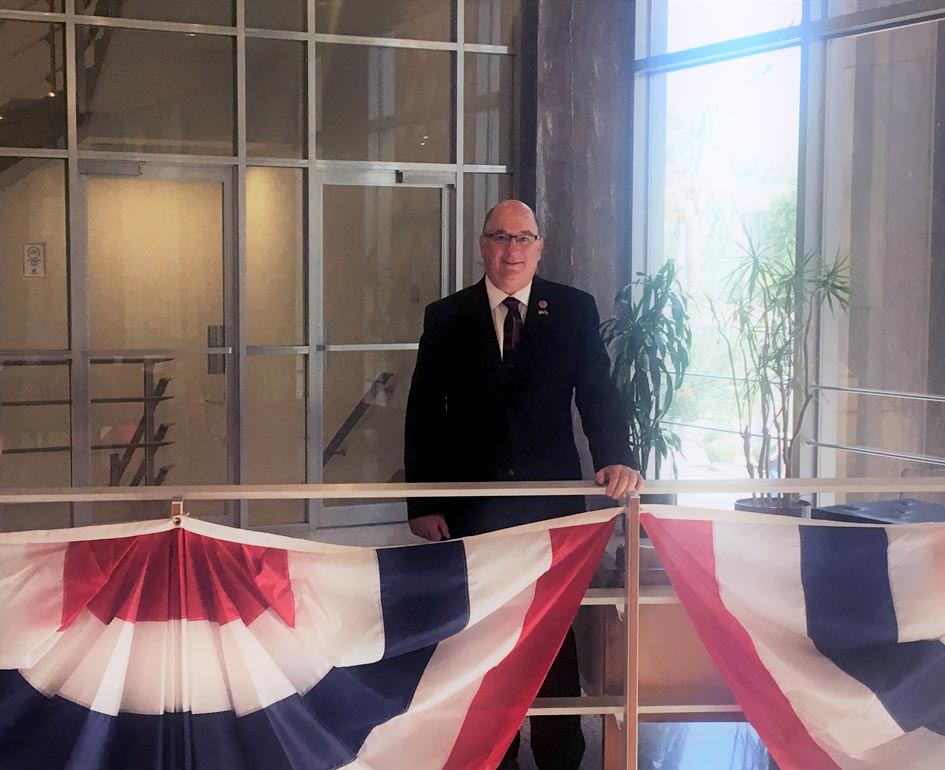 How has the Treasurer's Office improved since John's been there? In the past, the Treasurer's Office was greatly segmented and siloed.  A good example was when you first entered the lobby.  There were two counters, one for making payments, and one for research, lien sales, title requests, etc.  Both counters were busy, but never at the same time.  Now there is only one counter, with fully cross-trained customer service representatives.  Also, on high volume days, or with complicated questions, there are additional employees working near the counter who can also help.  This cross-training is throughout the whole office; no job is an island.  Someone may be out sick, others on vacation, or someone is swamped with work, and help is at hand, expected to be asked for and freely offered.
The Call Center has been greatly improved. Hold times are reduced and customer satisfaction has improved with professional management, better equipment, and new software.
In the past three years, over 300,000 paper files have been scanned and digitized.  Now almost all research questions can be answered at the keyboard and not the filing cabinet.  This is saving time for both the customer and the employee.
The upper management has decreased, going from five division managers to three, and two Deputy Treasurers to one.  At the same time, manager and supervisor positions were strengthened, though overall payroll stayed the same. Management training is valued, and County resources are readily available and used.  The more professional the management, the more professional the work group.
One of the most important responsibilities of the Treasurer's Office is the investment portfolio.  Not all monies are needed the day they are collected, and this office is responsible for investing and distributing them properly.  Investment interest has increased from $68 million a year to $168 million a year.  The investments are also in lower risk and shorter-term investments.
The last to be mentioned, but not the least of the Treasurer's responsibilities is the security of election ballots.  The state constitution directs the County Treasurer to store election ballots.  The Maricopa County ballot vault was not sufficiently secure at the start of 2021.  John has added cameras inside and outside of the ballot vault, and electronic card reader for entrance, and motion sensing alerts, along with new protocols and a logbook for entry.  The Treasurer himself cannot open the vault, nor any other elected official.
The most significant anticipated improvement is a new Treasurer's Software system that will allow us to work smarter, not harder in almost all tasks, improving the experience for our customers.
With Your Support Anything Is Achievable!